The Winter Break was tough. I, James, and then his Dad came down with a bad respiratory virus that turned into sinus or ear infection. The weather was cold and it rained continuously. We did get brief breaks when I could take the kids out to the gym or riding their new Christmas bikes, but otherwise we were pretty cooped up.
To cap off the break, James' sister started back to school on Monday, but he was still off. The weather was clear, and I needed an activity for us, so we didn't couch potato some more. I called a parent of James' classmate, and we headed for the
Charles Schultz Museum
.
Their
Museum Monday
deal made it easy for us to make our first visit. The museum had the following good points that the boys really liked: it had stairs; there was an outdoor area to explore; it was not large; it was visually engaging; and the hands-on exhibits were fun:
James could not get enough of this crayon/Lite Brite screen. Anytime I missed him, he turned up here.
You can push a button and revel star constellation pictures, but James was interested in writing his name. Once he scribbled a self-portrait face, because his friend's dad drew a nifty cartoon head.




James enjoyed putting on these headphones and watching a short cartoon about baseball and ecology.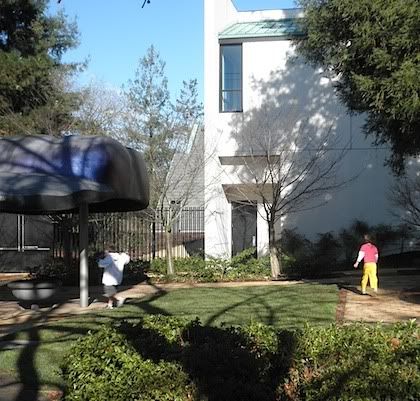 What you get when two five year-olds get outside to play.
Eventually they had some parallel play by the holographic water fountains. What's not to love about those?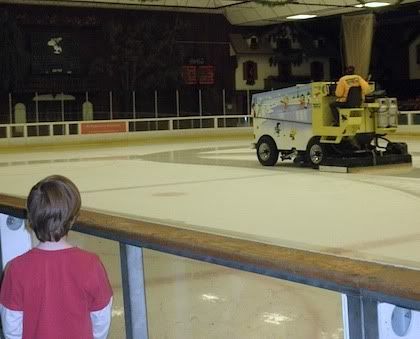 Zamboni, meet James, your biggest fan!
We had a picnic lunch outside and checked out the ice arena across the street. That was awesome. The boys watched the Zamboni for about 10 minutes, then the all-skate session for another 10, easily. Both go around and around ...
Score!
For more great images or to join in the fun, Visit
Special Exposure Wednesday
at
5 Minutes for Special Needs
.
and ...
Wordless Wednesday