Last week I brought the kids to San Francisco to meet up with my husband and our friends. Despite an amazing bout of car sickness by James at about mile 50 in to the trip down, we enjoyed the afternoon and evening out (thank goodness for towels in the car, an emergency stash of clothes, and a good gas station bathroom).
We started with meeting our friends and their kids at the
DeYoung Museum
. We have a family+ membership this year, and we all treated ourselves to the
Birth of Impressionism Exhibit
. James was more interested in the baby that was traveling through the galleries than most of the paintings, although he did like the Monet
train stations
("oooh, Thomas!").
Next up was a picnic lunner (lunch + dinner). We fetched our bags from the wonderful (if pricey) underground lot and feasted on the lawn just outside the museum's cafeteria. The kids were hungry, happy to play tag on the lawn, and gave their Daddy an enthusiastic welcome when he joined us.
I wanted to take the kids back in, but the
Friday night
family music session was in full swing. Very fun music (kind of French Celtic-Zydeco-Folk), but way too loud for James and his sister, who both can't stand loud noises. My husband stayed to visit with our friends and I took off early.
As a consolation prize, I took the scenic route home with them. Nice and slow for James, with the windows rolled down on all the non-freeway roads. Good heavens, we live in one of the most beautiful places on earth!
Land's End
, brooding through the fog & sunset (with lots of wind):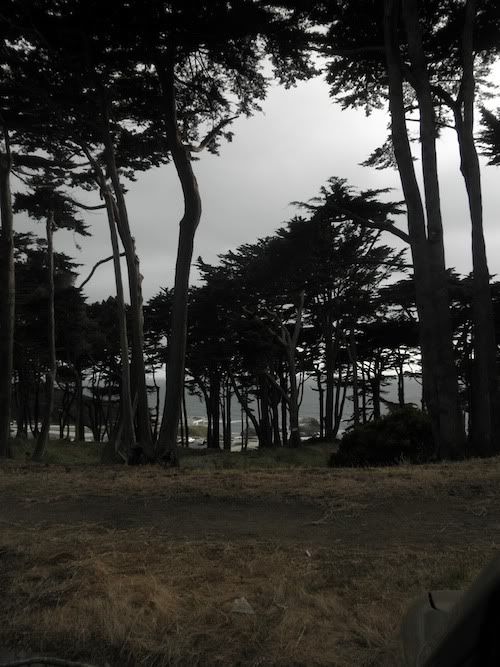 Literally up the road and around a bend, the wild outpost of
West Fort Miley
, bathed in sunshine and natural glory: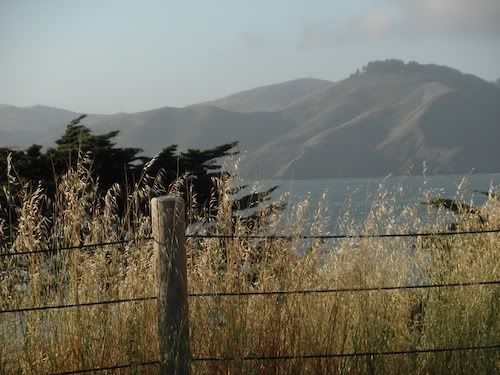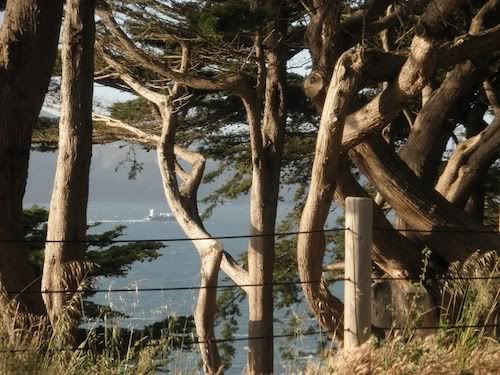 Legion of Honour
-- so gorgeous and dramatically lit by the fading light: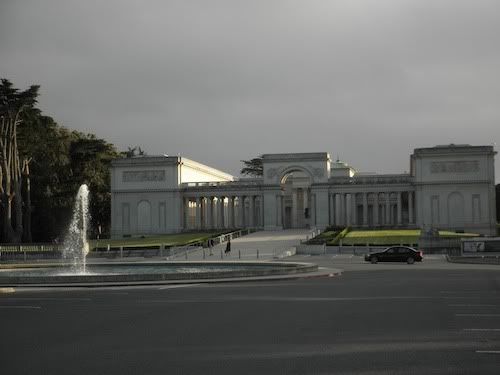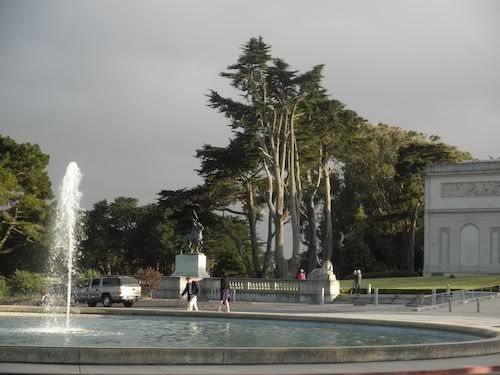 And winding down into the
Outer Richmond
, where the roads got even twistier and more interesting, but likewise were less conducive to me pulling over the whipping shots off out the driver's window: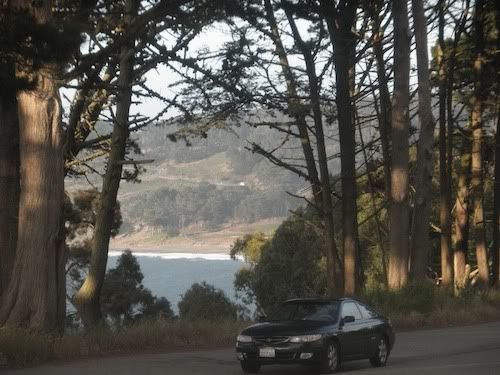 Apologies for being long-winded, but it's all SOOC, and a great reminder of a wonderful day trip together.
The Slurping Life
offers wisdom and support. Visit Melody and check out
SOOC Saturday/Sunday
entries past & present. No cropping or fixing -- it's life, straight out of the camera.