How techie are we? This week's picture was taken by James' wonderful SHAPE assistant during his PE class at the second preschool. I love it!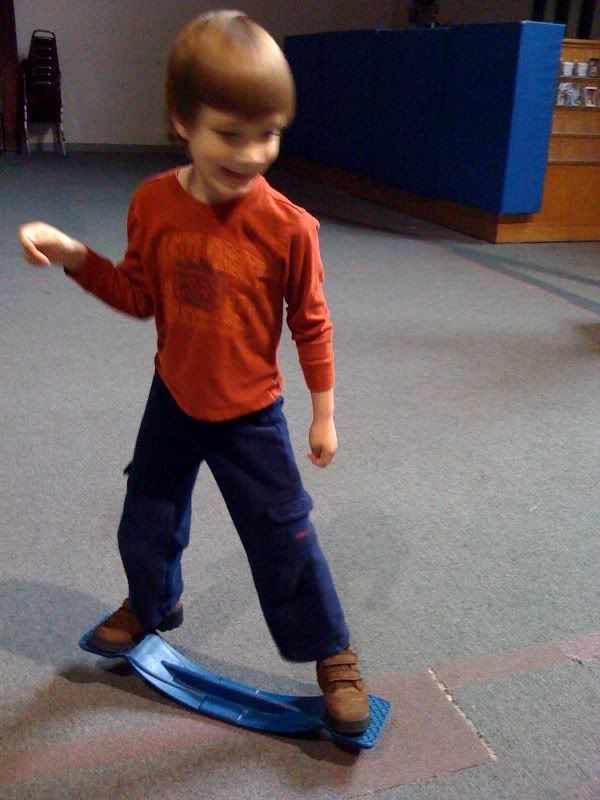 His godfather and uncle are both surfers. It's great to see him having a ball, trying this.
Meanwhile, I am trying to balance, well, life. Work, cleaning, volunteering, home and marriage stuff, school things for the kids ... I am almost biting my nails because somewhere in the next two weeks we will hear if they got into the small charter school that I think would be awesome for us all.
Fingers crossed!
Meanwhile, I have organized a fundraiser for the fabulous
CATS Program
, a local autism organization that supports families and provides information for caregivers and professionals. If you will be near
Powell's Sweet Shoppe in Windsor
on March 16th, download and print a flyer (click on the image below and print at 90%) and stop on by!
Happy to connect with Melody at her
Slurping Life
's SOOC! Won't you visit too, and share a connection of your own?
SOOC Saturday/Sunday
entries are wonderful moments of life
-- have a balanced and relaxing weekend!