Chapter 4.5 -- James discovers the oven
Well, we had a deadly 40-minute gap to bridge until SHAPE started. They kids were tired and I am trying to cut down on the TV. I decided to have the kids help me make and bake scones.
One of the first things I do is turn on the oven. Luckily I always peek inside the oven when I turn on the gas, because this is what I saw there, lying on a baking sheet: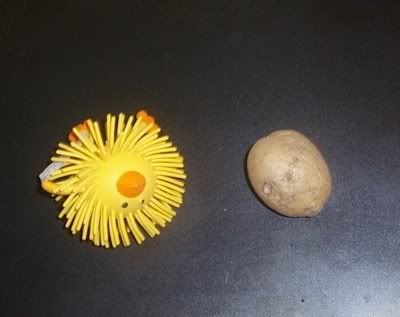 After I went "OMG!" and laughed hysterically a bit, we got down to business. It was good OT for James, who has trouble holding a fork and using it to stir dry ingredients and low muscle tone in his hands.
His big sister got a kick out of being the mentor, and they both loved kneading the dough.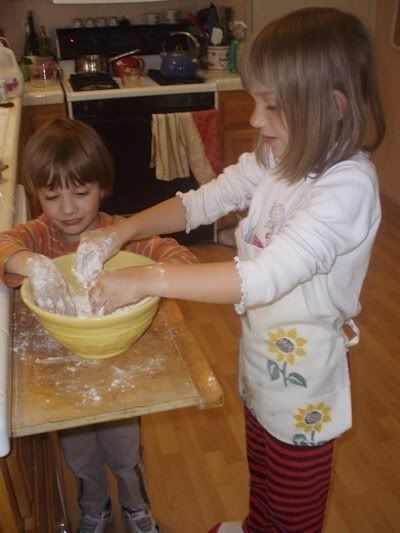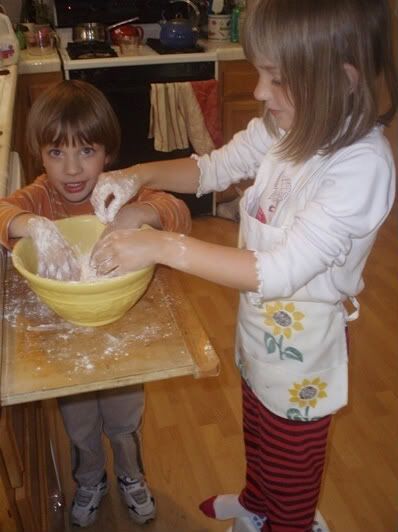 (Shhhhhhhh! Don't tell her that James and I made them again today by
ourselves
)
I think it was good for me to cup my hands over his to help him gish the dough with his fists. He'd hold the dough, but not scrunch it. He needs more scrunch action. Darn. I think we'll just have to bake again!